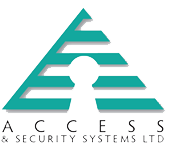 Your complete security installation contractors for your home or business...
We'll make sure your
security is right for you, your family and your business...
"We supply and professionally install a wide range of products to improve the security of your home or
business, providing you, your family or your staff with valuable safety and peace of mind against the threat of crime".

Peter Oakley: Managing Director
Welcome to Access & Security Systems Ltd
We are an established family run security company based at Aldermaston near Reading on the Berkshire - Hampshire border providing a service in Berkshire, Oxfordshire, Wiltshire, Hampshire and across the South East and London. We also provide services throughout the North West from our Manchester office. Our aim is to secure your property to provide you with peace of mind by protecting the things that matter most to you, whether that's your home and family or your business and staff.



Whether you are looking to secure domestic or commercial property we can offer a complete range of security protection products and installation services. Have a look around the areas of our website that interest you and if you need advice please do not hesitate to contact us. We are happy to discuss how we can help your security needs and to arrange a free survey and quotation to find a cost effective solution.

All our security products are manufacturered here in Britain and we are proud to support the Buy British campaign.



We are also proud to be members of Checkatrade for our roller garage doors installation division (Roller Garage Doors Centre) where our business is vetted and monitored.
What some of our customers are saying...
"Just a big thank you for the ordering and supply of my roller shutter. From start to finish your all been very professional and helpfull, down to the delivery driver who spent more time at drop to leave shutter safe and secure. Thanks again, will recommend company to others. " Chris Smith


"I have...inspected all components and I am very happy with the quality its superb and very well made. In fact I wish I had come to you when I bought a shutter for my workshop a couple of months ago. So many thanks for a smooth and successful purchase. " Paul (Network Theatre Waterloo)


"Just a quick note to say a big thanks to the guys for today. They were brilliant and fixed the shoddy installation the previous company had left me with. I am very impressed with the service I have received today. " Martin (Garage door repair)


"Excellent product and all round service. My especial thanks to the two fitters who installed the door. They were cheerful, courteous and took considerable trouble to ensure the fit and appearance were correct on quite a difficult installation. I would be very happy to recommend your company to anyone thinking of having similar work. " John


"Just thought you should know that everyone is really pleased with the new shutter door and also commented on the quality of the installation. Thanks for your recommendation on the style and type of shutter we chose and good work to fit it all so nicely. " Paul Edney, JEM Promotions UK Limited


"Our vicar, Joe Moffatt, has asked me to expess our thanks for the speedy and efficient way in which you responded to our call and for the offer of a 'no-cost' upgrade. We are also very gratefull that the original grille was able to withstand what seems to have been a serious attack without yielding. Despite sustaining damage, it fulfilled its purpose in protecting the Vestry entrance. We were pleased to learn that your company examines any damaged grilles in line with its policy of improving and strengthening the product. " Terry Brown, Churchwarden


"I am glad to say that in an age when many companies don't seem to care about customer service, Access Security takes its customer service to another level " W Swiggs


"My husband and I are absolutely delighted with our shutters. It is so streamline and effective. It has certainly brought a measure of safety to our lives. My daughter is also equally happy about her concertina grilles which has added the security she wanted. It is very attractive as well. Gary, who fitted both jobs was very politeand a very capable and efficient man. We are all very grateful and very happy with our security. " Mrs King


"Just a line to say that the window bars are now fitted and that I am pleased with them. I am now able to have my window open at night and wake up to the 'dawn chorus'. " Wendy Munday


CCTV Systems
We offer a full design, installation and service package for both new and existing CCTV systems utilising the latest technolgy for clearer imaging.
Door Access Systems
A wide range to meet your needs, from surface or flush mounted keypads, compact low cost videophone entry systems, proximity or coded access to networked multi-door access systems.
Intruder & Fire Alarms
Whether you are looking to protect your home or business we have a wide range of intruder alarms and also offer a comprehensive range of conventional or wireless fire alarm systems and fire protection equipment.
Security Shutters & Grilles
Attractive, robust and cost effective automatic security roller shutters including insurance approved security shutters and retractable security grilles protecting doors and windows in your home or business. We can also combine security and fire protection with our fire shutters.
Fire Shutters
Combining fire protection with security in our fire shutters - fire resistant shutters available in safety ratings of 1, 2 and 4 hours.
Roller Garage Doors
We can install manual or automatic roller shutter garage doors. From high security installations to compact garage doors where headroom is limited,
Steel Doors & Fire Exits
Attractive and yet secure, our steel fire and emergency exit, personnel and communal entrance doors are built to withstand heavy use and vandalism.
Window & Door Bars
Whether you are looking for removable or fixed security bars or decorative grilles, internal or external fitting, we can provide a made to measure solution to fit your needs.
Gates & Anti Ram Posts
We can bring the benefits of latest technology in providing automated sliding or swing gates and impact resistant anti ram fixed or telescopic parking posts.
Anti-Vandal Screens
We supply tailor made perspex vandal and damage window protection screens as well as pre-galvanised steel security screens to fit any opening.