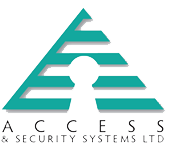 Your complete security & fire alarm installers for your home or business...
Supply, Installation and Maintenance of Intruder and Fire Alarms
Whether you are looking to protect your home or business we have experienced surveyors that are able to design an intruder or fire alarm system to your specific needs, lifestyle or working practices.

With changes in technology and police policies towards attending alarm activations it is important to choose a competent alarm installer that can provide a system that minimises the risk of false activations but maximises the opportunty of detection, whether that be against a burglar (including deterrent effect to avoid attempts) or fire incident. Our systems comply with EN 50131 (European Norm) standards.
We are experienced alarm installers based near Reading covering the region including Newbury, Basingstoke, Maidenhead, Bracknell and Ascot.
Do you already have an alarm system? We are also able to take over, and upgrade where required, existing Intruder & Fire Alarm systems.
We can provide a complete service from free survey, specification, supply, installation and monitoring based from our premises at Aldermaston near Reading on the Berkshire / Hampshire border. We can integrate CCTV or fire detection systems, audio confirmation or access control to meet your specific alarm requirements.
Commercial Alarm Installations: We design and install Insurance Grade 3 intruder alarm systems into a variety of commercial premises including offices, factories & warehouses. All of our systems are designed to comply with the latest insurance and Police standards.

Domestic Alarm Installations: We offer a choice of either a traditional wired system or a system incorporating wireless sensors. Wireless burglar alarm systems can be installed with the minimum disruption to décor and are aesthetically more pleasing than traditional wired systems. All domestic alarm systems also comply to the latest insurance & Police standards relating to intruder alarms.

All our burglar alarms and fire alarm installations are available with a variety of options for monitoring and a 3 year warranty is included on all new installations as standard.
Comprehensive Fire Protection Alarm Systems and Equipment
We offer a comprehensive range of conventional or wire free fire protection, fire alarm systems and fire equipment professionally installed to the latest British and European standards. We can also install fire protection shutters.

Our fire protection services include:
Conventional fire alarms
Addressable fire alarms
Wirefree (Radio) fire alarms
Firefighting equipment
Fire safety signs
Fire risk assessments
Fire training
Routine maintenance
24 Hour monitoring
Emergency callout

Our fire alarms range includes 2-wire systems that reduce the amount of cabling giving considerable cost savings.
We are approved installers of EMS wirefree (radio) fire alarm systems that offer solutions where cabling is impractical or undesirable. A wireless fire alarm system can be installed with the minimum of disruption to any working environment and in a fraction of the time compared with conventionally cabled systems.

We can supply and service all types of fire protection equipment including fire extinguishers and fire extinguishing systems in full compliance with BS5306-3.2003. With our experienced team of fire surveyors, installers and service engineers we have established a reputation for professional workmanship and customer service within the fire alarms industry.

You may also be interested in our Fire Shutters as part of your overal fire protection system.

Need help? Call for free Alarm advice or to book a survey 0118 981 7300

Monitored Alarm Systems
For monitored alarms we recommend the use of Dual Comm GPRS or BT Redcare for either your intruder, fire or combined alarm system.




Redcare uses your existing BT phone line to continuously monitor your alarm system every second of every day. In the event of an activation it delivers the alarm to a monitoring centre using a dedicated encrypted signalling network.

If the continuous pattern of signals is broken for any reason, either accidentally or cut by an intruder, an alert is sent to the monitoring centre.

When the first signal is confirmed by a second a call is made to the appropriate emergency service, a keyholder and to you.

Additonal protection can be gained using Redcare GSM, which monitors your system not only via the BT phone line but also using the O2 radio network. This level of protection makes it the most secure monitoring alarm service in the world.