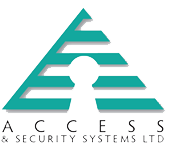 Your complete security installation contractors for your home or business...
Automatic Gates, Anti-Ram Bollards and Parking Posts, Providing Access Control for both Residential or Commercial Properties
Access and Security bollards to secure driveways, restricted areas and prevent 'ram raids'
'Ram raids' are a relatively recent phenomenon but can be successfully combatted by our range of anti ram bollards and posts which include fixed, reccessed, telescopic or removable versions. These posts will not only prevent vehicle impact to a vulnerable area of your premises but our parking posts can also be used to prevent unauthorised vehicle access or parking on your property.

Each of our robust posts and bollards are available in a variety of colours and finishes and we can survey, supply and install providing you with a complete protection service.

We have different ranges to match your needs including our popular parking posts (see right panel) for residential and small parking areas and our insurance recommended square retractable bollard more suited to commercial applications such as warehouse roller shutter door protection and car showroom applications. Our posts and bollards are available in a variety of operating methods.


Automatic Swing or Sliding Gates
By choosing professionally installed quality automatic security gates you can protect your family and property from unwanted callers bringing not only convenience but an enhanced and safe environment to the boundaries of your property. We have a range of designs to choose from with either swinging or sliding operations.

Using industry leading equipment we can bring you a complete service from site survey through to installation and maintenance on a wide range of automatic gates to fit your existing property and lifestyle. Whether swinging or sliding gates we can advise you on your options and safety guidelines.

You can choose from mechanical operators located either above or below ground and range from operators that are suited to small pedestrian gates, right up to operators suited for commercial heavy duty applications on gates up to 7m per leaf. All our installations have built in safety features to eliminate any risk of personal injury or damage to your property and whilst our systems ensure the gates are locked when closed, additional locking devices can easily be fitted.

The addition of a sensor laid within your driveway can automatically open the gates whenever a vehicle leaves and additional access controls can be fitted for visitors if required. Whatever your requirements our solution is designed around you and not the other way around.


Our Popular Parking Post
The Parking Post is designed predominantly for domestic applications, parking protection and small car park applications for schools and office blocks.




Ideal for driveway installations to restrict unwanted access to properties and garages and to protect parked vehicles, the inner post simply rises vertically and locks in the upright position with an integral push button lock, providing a convenient way of securing most sites.

Unlike removable bollards this Parking Post does not need to be stored. Once fully retracted into the ground and the lid lowered, there is no trip hazard for pedestrians.